Mizuho Signature Line
SHAQUDA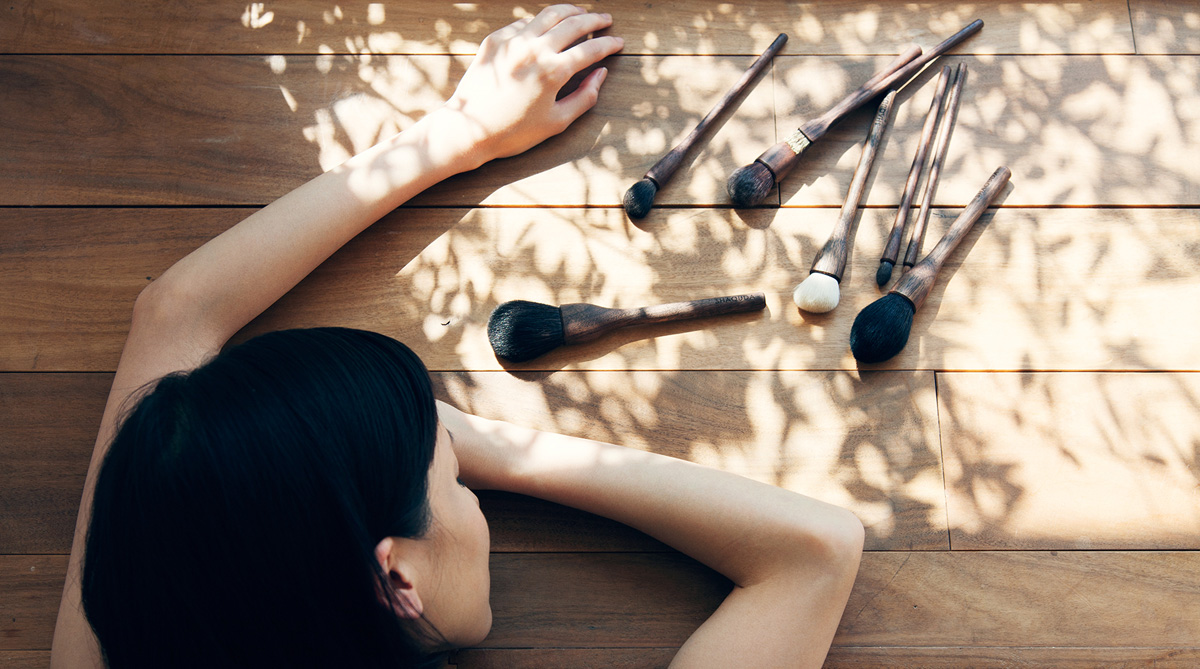 Concept
Mizuho's fusion of traditional techniques and modern design sensibility usher in the new era brush brand "SHAQUDA".
Our hand finished brush tips. Our simple yet gentle design. Invokes a graceful poise and décor while soothing the skin and enriching the mind.
At SHAQUDA, we cherish these 3 elements.
"Craftsmanship"- infinite pride in Edo period inherited technique.
"Design"- an almost new era standard of simple but expressive styling.
"SHAQUDA style"- inviting you toward a rich extraordinary place from everyday life.
SHAQUDA proposes a lifestyle that is filled with comfort and enriches the mind. Our concept of "the Air of Me" brought to you through an unprecedented unique value creation.
Signature Products MB series
A symbol of Dignity
To the dignified women and their ageless beauty.
MB series is our premium model utilizing Mizuho's advanced technique, with simple design and functionality.
We believe that this brush line is essential for women who will seek beauty from within themselves because of the beautiful design and joy to use.
Hair Tip Texture 〜 Beautiful finish
Using only the best material to achieve the ultimate touch to your skin. Soft and gentle to the skin while providing a perfectly natural finish.
Successful makup applications owing to correct tip shape and proper hair type.
This light touch on your delicate skin will revive your feelings and let your inner beauty shine.
Design for the Natural Contours of the Hand.
MB series was awarded GOOD DESIGN AWARD 2011. "This is a marvelous makeup brush with modern design sensibility and crafted using traditional techniques nurtured over a long time." was the comment of the judge.
Beautiful shape is required to enhance its simple design.
The black matte wooden handle is contoured to fit your hand.