The Process
From raw material to completed product.
All of our products are fully inspected by Mizuho
Mizuho's manufacturing is done in stages.
We diligently inspect from raw materials to completed brush.
This system ensures quality craftsmanship at every stage of production.

Production Process
1

Selecting Hair / Dressing Hair
Combing hair neatly and blending different types of hair to achieve customer's requirement.
2

Hair Quality Control
The hair tips are carefully combed to remove loose hairs with a small knife called a "hansashi'.
This process specifically requires an experienced "hand" to recognize and remove the loose or inferior hairs. Although arduous and lengthy, this important step ensures only the highest quality brushes reach market.
3

Hair Tip Shaping
To achieve the required brush tip shape, we use wooden molds called "Koma".
Koma are made according to OEM brush requirements.
4

Setting and inserting of hair
Shaped hair is inserted into ferrule.
Glue is applied to attach ferrule and hair tip solidly.
After assembly, hair tip are thoroughly washed.
5

Handle Mounting and Inspection
After cleansing, fully dried brush tops are mounted on the handle.
The brush is then inspected to ensure no loose or inferior hairs remain.
The finished brush is then thoroughly inspected from handle to hair tip to ensure completed brush is ready for market.
Hair Selection
Goat
A combination of suppleness and softness, goat hair is the most commonly used hair for makeup and cleansing brushes.
A multi-functional material used in brushes that need to hold powder well for application of face-powder, eye-shadow and cheek.
Long lasting and ease of use allows for compatibility with many types of make-up application.
The hair grade is distinguished by what area of the animal it is taken.
Skin impression depends on the hair distinction.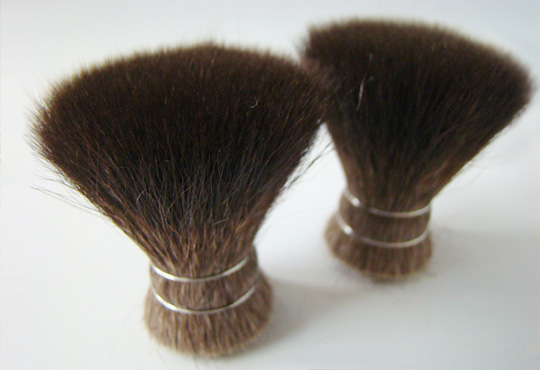 Gray Squirrel
Soft and very delicate. Skin impression is the most gentle. It is very supple, so powder retention is less, but when used for face powdering or finishing, the result is noticeably more lustrous.
It is also used for eye-shadow or cheek.
It is expensive, but it is the best hair for gentleness to the skin. Blended with Pony or Goat, gives better powder retention.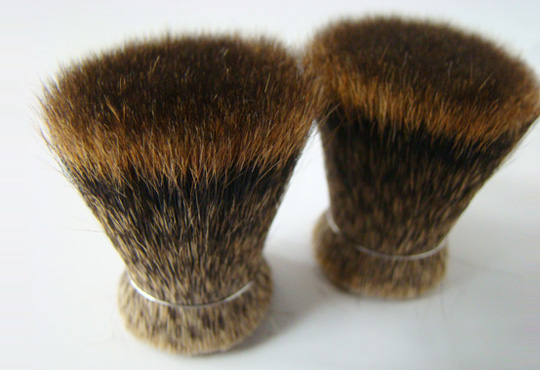 Pine Squirrel
Smooth, soft and delicate are the characteristics of this hair. Original hair length is shorter and less cohesive than Gray Squirrel.
This allows for softer color application and makes it more suitable for eye-shadow and highlighting.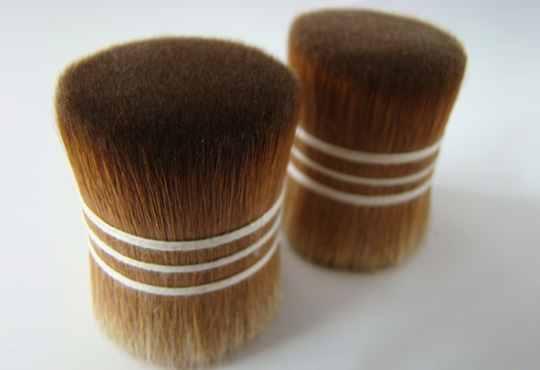 Weasel (Sable)
Smooth and elastic with a very gentle tip.
This hair is also very durable and suitable for a wide variety of powder or liquid applications, including eye-shadow, eye liner and lip brushes.
It is often the choice as a good-quality art brush or nail art brush.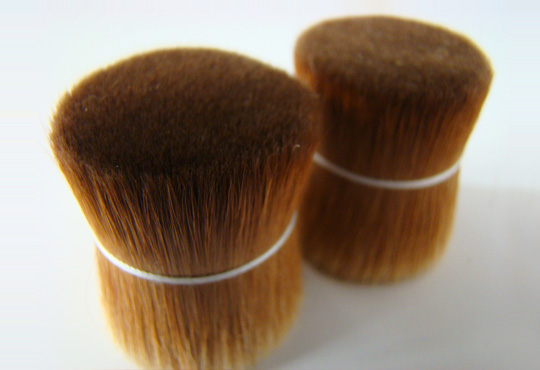 Kolinsky
Very similar to Weasel, the Kolinsky is expensive but has a firm suppleness and defined cohesive tip. This makes the kolinsky the brush of choice for nail art professionals and dental technicians who require a delicate touch.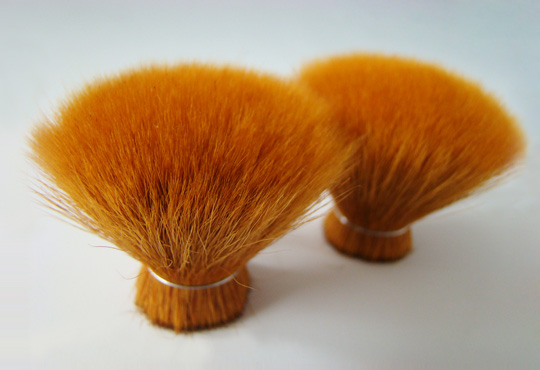 Pahmi
Pahmi is a rougher and shorter hair. It is a firm hair so it isn't suitable for powder application alone. Blended with Pony, Weasel and Water Badger, it is a good brush for eyeshadow and eyebrow applications.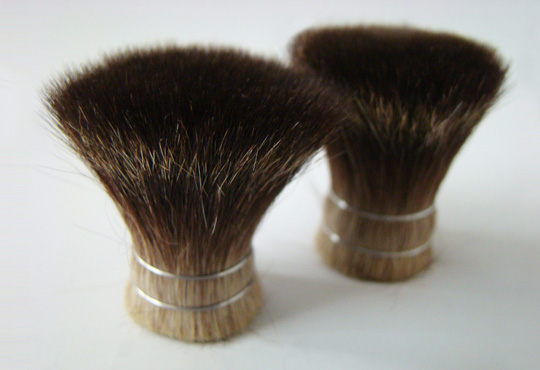 Tamage
The hair tip is rounded so it is very gentle to the skin. This hair tip allows for good powder retention because it is supple and soft.
The hair is expensive and the length is short so it is used for eyeshadow brushes and to draw fine lines in nail art.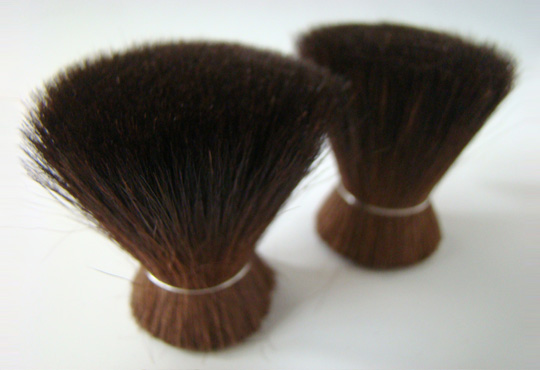 Pony (Horse hair)
It is a relatively inexpensive hair and retains powder well.
Quality can vary so it is used widely for make-up brushes, from eyehshadow to cheek.
Blended with other hair types will highlight the good features of the Pony hair and give good stability to the brush shape.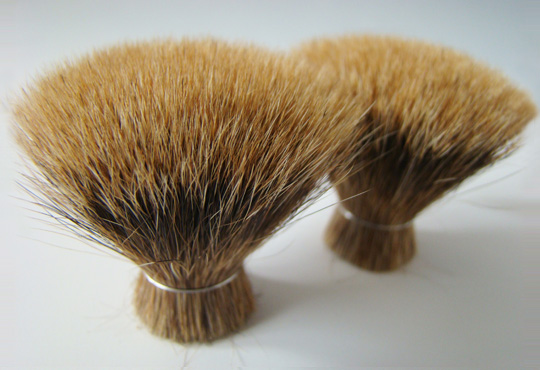 Water Badger
Water Badger is almost exclusively used for eyebrow brushes.
Firm and tapered with a fine tip, it is suitable for drawing fine lines on the tail of the eyebrow as well as powder application for any imperfections.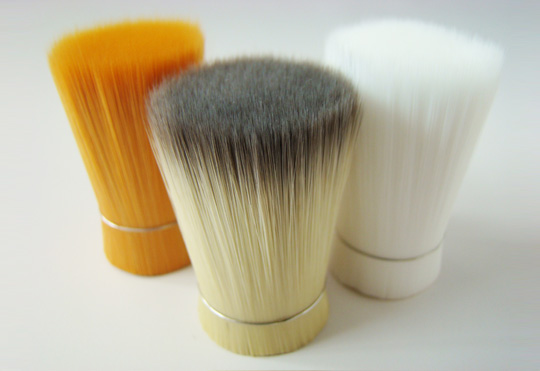 Synthetic Hair (PBT)
A synthetic hair, which can be produced in various hair tip diameters (0.05mm ~ 0.2mm), colors and forms.
Very resilient and applies cream and liquid smoothly.
It is well-suited for foundation, concealer and lip brushes and recently developed for powder as well.Also widely used for nail brushes or art brushes.