About Mizuho
Corporate Philosophy
Our corporate philosophy is based on the continuation of traditional craftsmanship and age old techniques, as well as, the development and distribution to market of outstanding quality brushes.
We offer our brushes with grace and color to the heart of the people and their life, and we believe that this contributes to society.
Origin of Mizuho Company Name
The company name, "Mizuho" simply means "fresh ears of rice". "Mizuho" also appears in old books (called Kojiki) written in 7th Century Japan, mentioning, "Japan is a rich country in which can be seen plenty of ears of rice crops in the fields now and forever". Thus, "Mizuho" is interpreted as a respected word of Japan. Just as the ears of rice are the vital part of the rice crop,
The hair tip is the most vital part of make-up brushes made in "Kumano, Japan".
At Mizuho Brush Company, our employees manufacture brushes with the same principle as "fresh ears of rice"
Our Three Commandments
1. Uncompromising Stance for shop-floor production.
2. Our commitment to before and after sales customer service.
3. Commitment to constant improvement of our business model
The advantage and charm of Mizuho Brush
Reputable brush making supported by traditional techniques
The inherited ability of appropriate hair selection.Our expert craftsmen's skill of hair dressing.
At Mizuho, we create our brushes using the traditional "by hand" brush making techniques.
We manufacture the brush from raw material though to shipping, which allows us the advantage of complete quality inspection from start to finish.
Another advantage is that we have the technology to create brush molds to our customer's modifications.
At Mizuho we listen carefully to fulfill our customers' needs in private label. We apply our years of knowledge and experience to cooperatively create the perfect brush.
Expectation is exceeded because of our years of experience,
technology and customer care.
The supplies of materials from other countries are continuously inspected in person by Mizuho Brush representatives.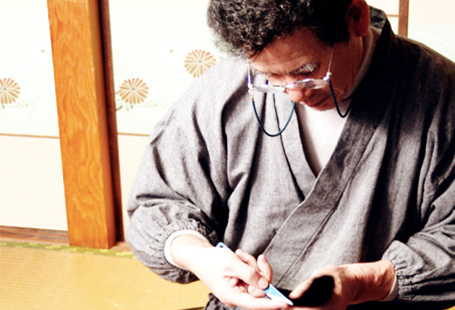 Challenge of Innovation and Progress
Mizuho has gained trust with our customers because of our consistent high quality production system from raw material to completed product process and our customer care.
Brushes have been produced to suit various people's life styles.
Professional make-up artists, manicurists, dental technicians, and general users who have an uncompromising demand for distinctive brush functionality will be satisfied to let Mizuho meet their demands and gain their trust and respect because of our traditional techniques and expertise achieved through years of OEM production for cosmetic brands.
Mizuho Brushes made by the "touch of hand".
Innovative brush possibilities are achieved through the combination of management resources and external resources, as well as dialogue with our customers.
This is the challenge of Mizuho, to continue this proud history of 180 years of Kumano traditional brush making.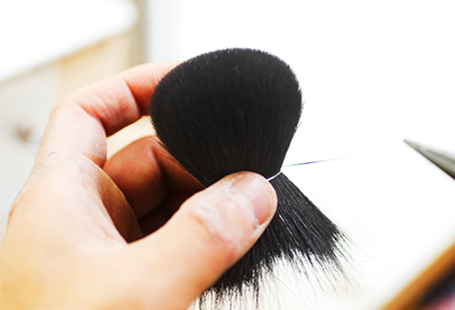 -->